What would a tour be without enthusiastic, experienced escorts? Wolf's takes pride in our escorts and their vast knowledge, love for traveling, and never-ending ability to have a great time.

KRISTIN
Tour Escort
Helping people to have fun is her calling. She is Wolf's very own Ambassador of Fun!
RAY
Tour Escort
His love for traveling was inspired by his study abroad to Italy for Art History.
BARB
Tour Escort
Traveling is in her blood! The best part of traveling to her is the people you meet along the way.
MIKE
Tour Escort
He's traveled halfway around the world and back! His motto is "You gotta keep moving!"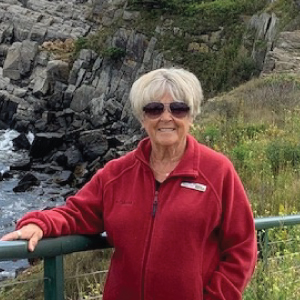 GAYLE
Tour Escort
Her biggest belief is that travel is the only thing you can buy that makes you richer.